Commercial and Residential Solar, Battery Storage & Offgrid
Solar Pumping – Small and Large Scale
"Agricultural solar experts saving you time and money."
At High Yield Solar we love renewables. We are a passionate team achieving great things.
We are Clean Energy Council accredited designers and installers and qualified electricians who are actively involved in the renewables industry with combined experience of over 23 years.
We offer the best quality solar inverters, the best solar panels, the best racking systems to hold everything on your roof and the best after sales service.
Whether it is solar for your home or business, we understand that this is a significant investment that must yield the high results we say it will.
The best part of our work is seeing the savings gained for our customers.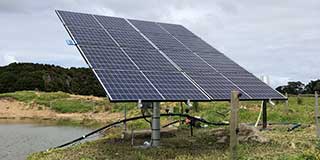 Rural Solar
We are experts in designing and constructing small and large scale solar water pumping systems for rural locations throughout Tasmania.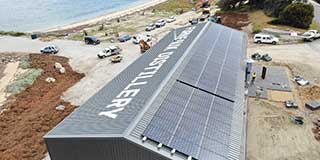 Commercial Solar
High Yield Solar is an Approved Solar Retailer and as such we not only guarantee a quality installation but expert advice, experience and after sales service.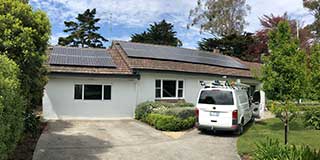 Household Solar
Your home is one of the biggest investments and assets you have, so don't compromise on the quality of the parts or the quality of the installation.