Rural Solar
Save TIME And MONEY with High Yield Solar
Our aim is to reduce your operating costs and save you time. We use the highest quality products, installed by qualified electricians and accredited solar installers.
We are experts in designing and constructing small and large scale solar pumping systems. Solar water pumping systems require no refueling or regular engine maintenance checks and have no ongoing operating costs.
If you have a site that would benefit from irrigation but have no power, a solar pumping system could save you the investment in running power plus the time it takes the power company to fulfil your needs.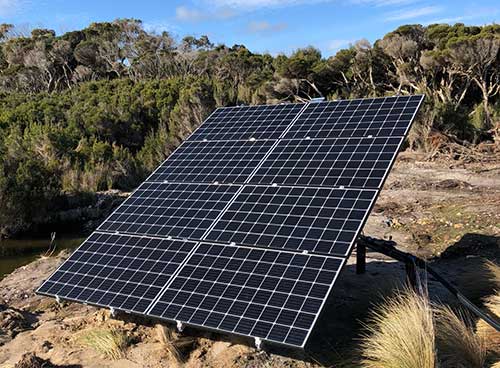 Large Scale Solar Pumping - Irrigation
Small Scale Solar Pumping - Drinking and Stock Water